Congratulations!
You've started your blog and you're passionately writing about your favorite topic. Ideas flow through you. You've got your finger on the pulse and there's no stopping you now.
You're a content-churning machine. You're up at 3 am with a great new blog idea that causes you to leap out of bed and start typing it away before it all disappears.
Your traffic is growing. Those positive comments are like virtual pats on your back. You're beaming.
But, by month 3, momentum starts to wane.
You're at the screen, it flickers it's white glory back at you.
Words. Are. Not. Flowing.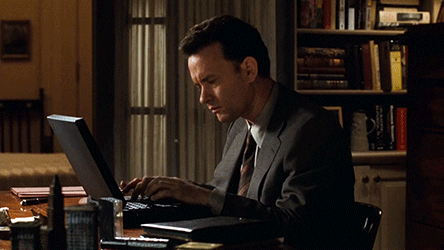 Truth be told – there is a certain glumness to blogging.
It's very energy consuming. Write, edit, post, share, comment, repeat. One of the hardest parts of blogging is actually coming up with content to write about. When you sit down to write, you should ideally do that – write. Not brainstorm ideas.
Enter editorial calendars. Most people have an editorial calendar of some kind, even if it is only topic ideas floating in their head. By not having an editorial calendar, it incites poor time management and a feeling of chaos. Not to mention, all those forgotten promising blog ideas. Let's put an end to all that.
Let's work on figuring out why an editorial calendar is so important and how to make your own.
What is an Editorial Calendar?

An editorial calendar is a list of topics that you plan on writing about on your blog. You can use a notebook, an online calendar or a printable calendar.
Editorial calendars help you set deadlines and keep a clear focus on what topics you want to write about. The Content Marketing Institute says, "many organizations fail to see ROI from their content marketing because they don't create a plan for getting everything done." With an editorial calendar; you stay on track, tasks get accomplished and goals are achieved.
Now that we know how important they are, let's dive right into setting up an editorial calendar in 5 steps. 
   1. Choose a platform for your editorial calendar
First, let's start off by choosing a platform for your calendar. No matter what type of blogger you are – lifestyle, marketing, mom or travel – your editorial calendar setup is the same.
There are several options. You can use an online calendar or app. A wall calendar or yearly planner with colorful post-it notes. The former is robust and perfect for online collaboration, while the latter is bare-boned but just as effective. Tailor it according to your needs and how you prefer to plan things in advance.
There are some great editorial calendar management platforms online. Let's take a look at some options:
CoSchedule:

This is an easy-to-use content marketing calendar that lets you plan, create and market your blog posts and social media postings all from one place. ($15 a month)

Google Docs:

This is a simple to use product that will get you up and be running in no time. It's robust, functional, free and completely cloud-based. If you're data-driven, Google Spreadsheets gives you various input options. If you're more visual, Google Calendar makes it easy to input content and see it all in one place. (Free)

Trello:

This is a project management tool that allows you to create boards with individual cards. Each card can be used for a different blog topic and color-coded according to the category. For example, green for productivity hacks, blue for lifestyle, and yellow for fashion. This is my personal favorite tools as it's intuitive and sleek. The built-in calendar feature makes it easy to see everything at a glance. (Free or $10 p/month for Business Class)
If you're using WordPress, there are some neat plugins you can easily integrate. Check out Edit Flow or Editorial Calendar.
What content should I add to my editorial calendar?
Provisional title of the blog post
A rough overview of the content
Target keywords
Meta tags and meta description
Tags and categories
Call-to-action
Status of the content (started, in-progress, finished)
Social Media marketing strategy
---
Related:  10 Best Online Productivity Tools for Entrepreneurs and Freelancers – 2018
---
   2. Identify your long-term plans
An editorial calendar helps you to prepare content for the upcoming months. But, instead of planning short-term, consider what are your long-term goals for your blog. Perhaps you want to reach 10,000 subscribers by the end of the year? Create 5 valuable eBooks for your readers to download? Design an online course?
Now that you have a long-term vision, work backward and create incremental milestones. If you want to create an online course, start offering weekly valuable content on topics you plan to teach. This helps you build trust among your readers.  They'll likely consider your course if they've built a relationship with you.
   3. Create a brain dump
This is my favorite part. I have set categories that I write about; productivity hacks, smart working habits, health & mindfulness and more. I'll think about a topic within these categories and brainstorm ideas. For example, time management tools, and then I'll come up with about 5-10 blog ideas and jot them down.
Next, I'll input them into my editorial calendar. With Trello, I can add further notes – links, resources, ideas and more. When it's time to write, I have material to source from instead of staring at a blank canvas.
   4. Consider time-sensitive topics
Your blog doesn't exist in a silo. Consider holidays or current events that are happening around you. Around New Years, I will consider writing "yearly planner" or "reboot your year" type content. It's timely and relevant. If you're a food blogger, prepare Thanksgiving or Christmas recipes ahead of time. Your readers will thank you.
Keep tabs on current events and look for connections to your blog. If it's election season, how might it relate to your content? Is there a big trade event happening in an industry you write about? Add these dates into your editorial calendar and brainstorm topics to cover close to the dates.
   5. Write on!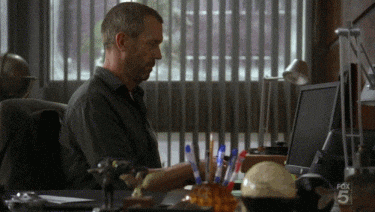 You have your editorial calendar and topics to cover, now what is there left to do? Create away. Share your passions and ideas with the world and enjoy the feedback. This is your moment to shine and do what you love. 
Editorial calendars are fluid. Be sure to check your site's analytics to see what is working or not. Are readers interested in what you're writing? What's the feedback been like?
Revise your content strategy, even if it means scraping off tons of blog post ideas. Go back to the step two and brainstorm some more. It'll be better for your long-term plans.
Good luck, and remember…
 ~ Persist and Grow Forth ~
What are some of your favorite tools to make an editorial calendar? I'd love to hear them, share it in the comments below. 
---
Related Posts: 
The Single Best Way I Changed My Life
Time Blocking Tips for a More Productive Week
7 Tips to Be More Productive When You Work From Home
How to write a Personal Mission Statement in 5 Steps
---